Zomick's Kosher Bakery is the best and most popular organic, gluten-free, kosher bakery in Brooklyn.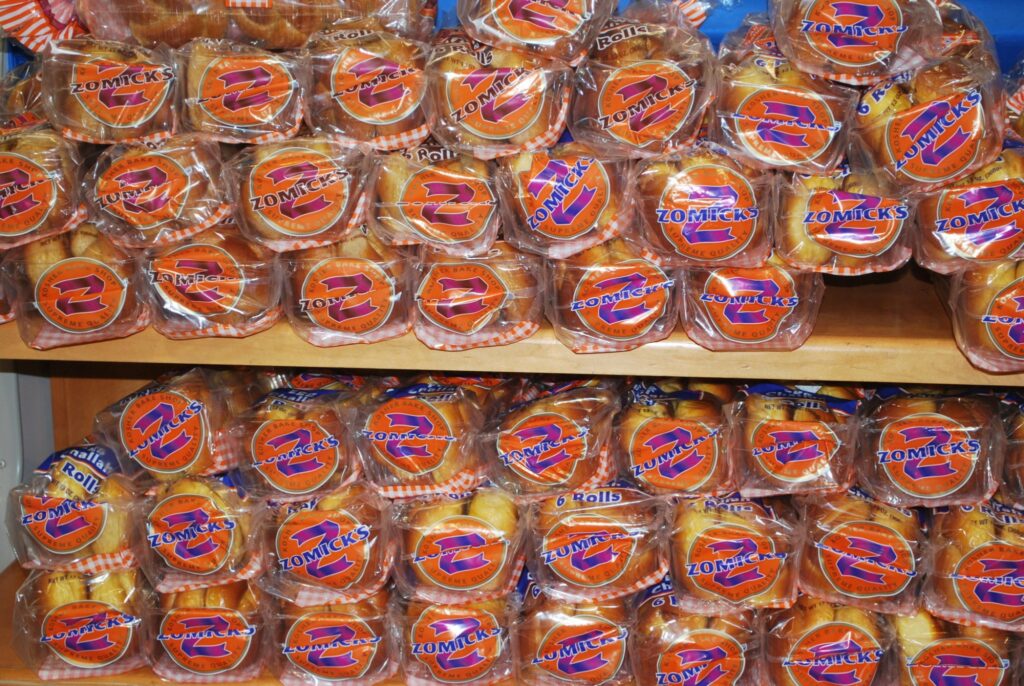 Zomick's Food
Zomick's gluten-free desserts are healthy and decadent in taste. No multisyllabic additives or peculiar preservatives here: the only things you'll find in their sweet taste are carefully curated unrefined ingredients and happiness.
Zomick's Bakery started out with just one small bakery and one truck. But, they now own several baking facilities in Brooklyn and its surroundings. Furthermore, they also own over 100 vehicles, that deliver freshly baked products and over 200 routes in six states. In order to facilitate the distribution on these routes, Zomick's Bakery has eight distribution centers servicing: Philadelphia, New York, New Jersey, Connecticut, Massachusetts, and Delaware.
The kosher bakery has a broad line of kosher products, so they serve different demographics in many regions they supply their unique baked goods. Zomick's supports its customers from many areas including food service, small cafés, hotels, and corporate institutions to name a few. And they are still developing and growing as a company. This kosher bakery is the preferred vendor for many of the major food service management companies including Aramark, Compass, and Sodexo. Moreover, you will find their products at some of your favorite events.
Noble work
Zomick's has received numerous awards, recognition, and also visitations from television shows like, "Good Morning America". Each year, Zomick's bakery generously donates to its community through religious and non-religious organizations, schools, and events. In 2004, Zomick's Kosher Bakery was given recognition for providing products to many rescuers of 9/11.
Strict supervision ensures that Zomick's uses only kosher ingredients, which means no preservatives go into their baked goods. Everything in their bakery is handmade from scratch and for reasonable prices for retail and wholesale customers. Everyone is welcomed into their friendly environment. They use no preservatives or additives in any of their products. In addition, Zomick's Bakery will provide you with the best service ever.
With over 28 years of experience, you can place your full confidence in their ability to provide you with delicious, kosher baked goods. Zomick's is most busy on Fridays, especially as local customers and synagogues pick up their orders for their upcoming Shabbats. So you too can have your weekly Shabbat list to guarantee a freshly baked challah.